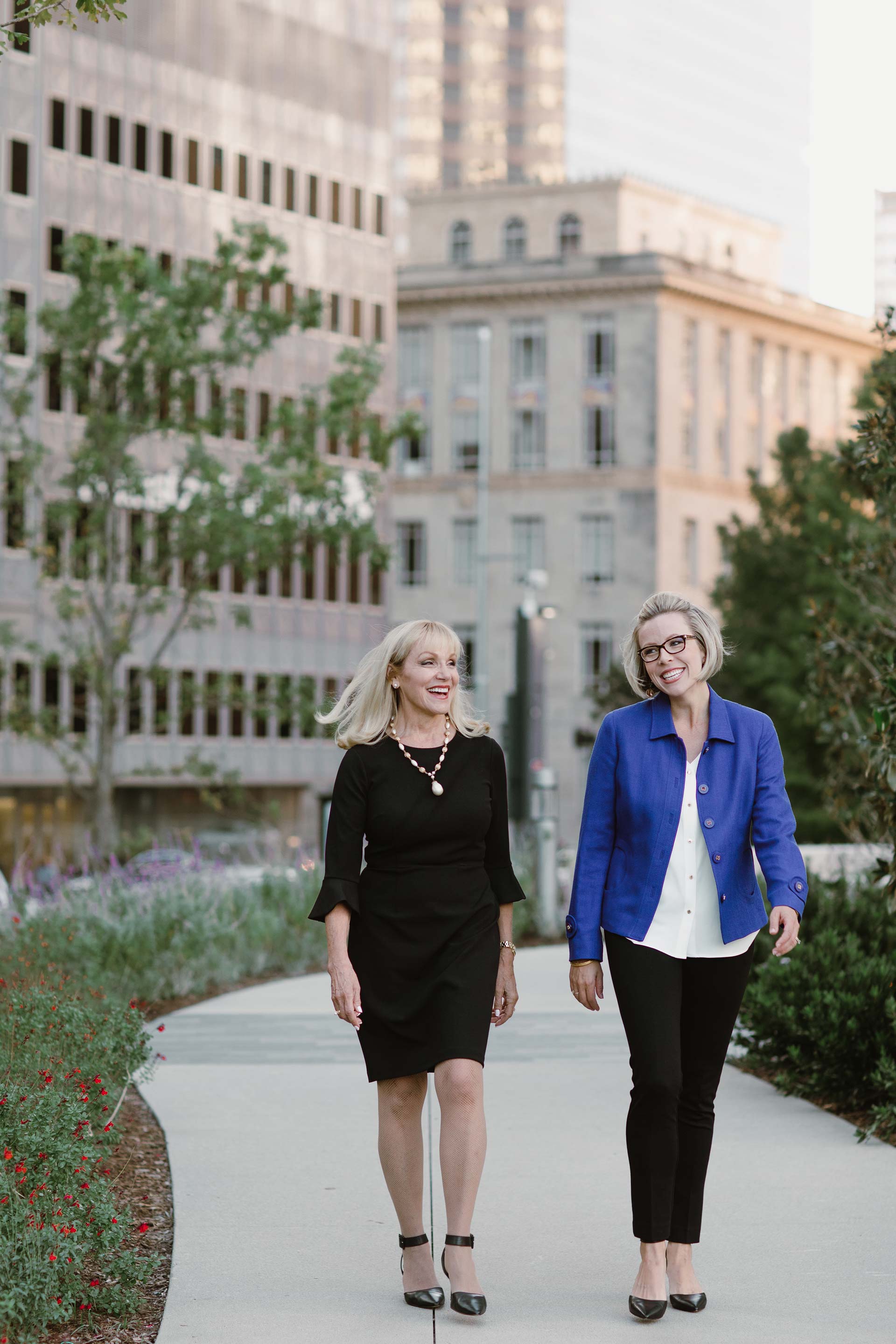 Social Skills Training
Our mission is to improve how people connect with each other. We deliver a brain-based approach to social skills training that cultivates connection. We know that even small changes to how we interact with people can catapult confidence, transform relationships, and expand influence. We are passionate about equipping people with the skills to cultivate connection because we believe one simple principle: Social skills are either setting the stage for your success or sabotaging your performance.
Do you ever find yourself thinking about what to say, what to do, or what to wear? Your instinct to invest time on these social skills is spot on! Decades of research confirms that social skills are six times more important than technical skills for job success. We give too little respect to these skills by calling them "soft" and believing that they are common sense, but social skills—like any other skill—must be learned. You likely spent years investing in your technical ability, but have you ever invested in your social skills?
For over 30 years, we have been helping people perform at their best. We equip people with practical skills to effectively engage, inspire, and lead so that you are remembered for all the right reasons. Our approach focuses on authentic relationship building and culminates in a single question: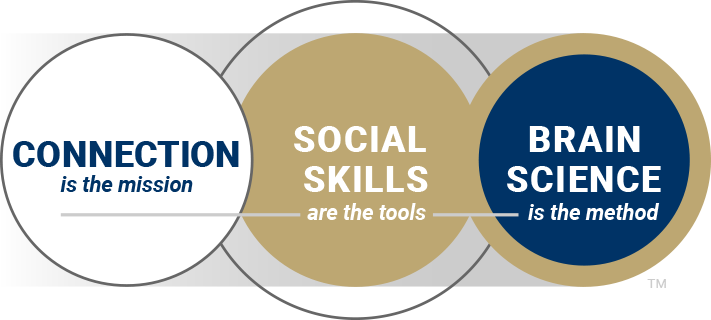 The Why

Why do we care about social skills? Because relationships matter. Connection is the goal of our programs—it is the why behind the tools. We live in a world connected to other people, and every action we take somehow impacts others. The quality of our relationships determines the quality of our lives, and great social skills are built on a framework that prioritizes human connection. Creating better connection starts here: do you really value others?

The How

People are more likely to adopt and remember new skills when they understand how they work. We help you understand how your brain drives social behavior. Our model explains how to evaluate any social setting based on deeply shared human needs, and how to respond with the most effective social skills. You leave knowing how to pick the right tool for the right situation to better connect with the people in your world.

The What

We offer dynamic training on contemporary social skills, including these topics: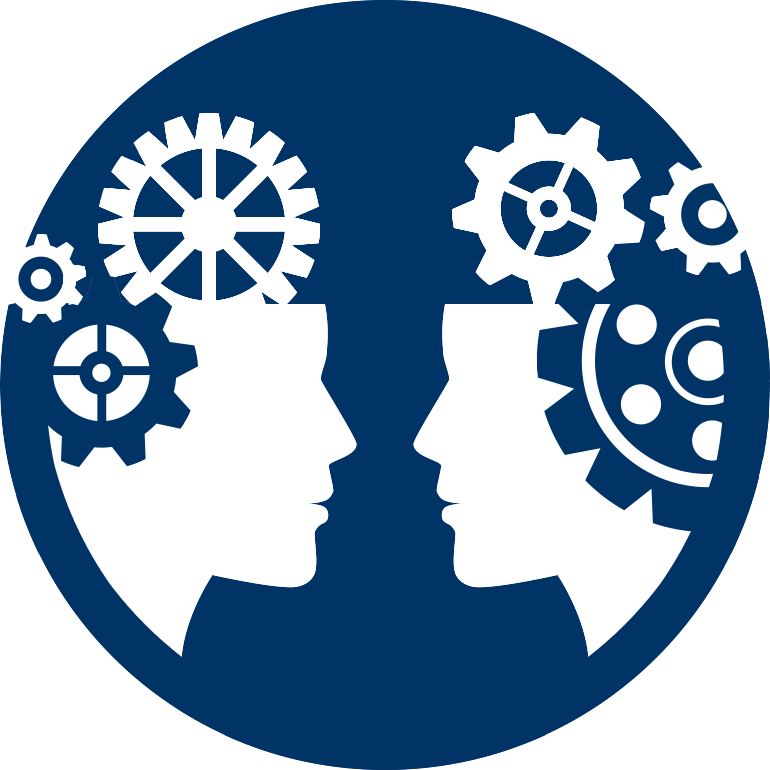 Leveraging the Social Brain

Cultivating Social Acumen

Conversational Competence

Crafting an Effective Image



Connecting in a Digital World

Bridging Cultural & Generational Differences

Powerful First Impressions

Navigating Tough Conversations

We offer in-person training that anyone can enroll in.
We offer live online training that anyone can enroll in.
We craft customized training programs for organizations and teams.
Looking for something else?
We create custom programs tailored to meet your needs.
Please
contact us
to talk about how we can support you or your team. We look forward to connecting with you!
What People say about Final Touch
Experience why people leave our programs saying...
"This class gave me the confidence and the skill set I lacked to advance swiftly in my company and life. I have received several promotions increasing my salary, and I have received three major awards for performance. This is a direct result of competent soft skills – 100%! Soft skills set you apart. Thank you, Deborah, for changing the trajectory of my life!"
Jennifer
"So often we are told to be confident, and yet we aren't taught how. Here, we learned how to boost our power and be taken seriously without giving up our warmth and approachability. How to hold our chin level with the ground and still smile. This week was about so much more than changing how other people see us, it was about changing how we see ourselves. Entering into this experience, I wouldn't have thought that a week could change a person with any level of depth or permanence. Yet, that it what I saw happen in every woman including myself. Not only has Final Touch given me the beginnings of a myriad of skills, it has instilled in me a desire to keep developing those skills and inspired me to work towards becoming the woman I want to be."
Elissa
"The impact of training can last a day, a week or perhaps a year or more. Deborah's training was different and focused on core human values that will last a lifetime. Deborah has left an indelible influence on our team. Many have commented on how differently they now approach and engage in a social setting. Everyone feels more confident, more comfortable and above all, we sharpened our appreciation for civility and etiquette both in our personal and professional lives. I recommend Deborah's services without reservation and I'm grateful we were able to avail ourselves of her exquisite knowledge and professionalism."
John Murray, President and CEO of Concept Laser, Inc.
"I truly wish I had had this available to me when I was younger. I am positive it would've made a world of difference in the decisions I made … all of the millions of events I've bowed out of and ways I've limited myself because I felt so truly inept and uncomfortable. I'm going with 'it's never too late to learn.'"
Anna
"My engineering team recently took Deborah King's class on Professional Presence as a team building event, and we were impressed with the professionalism and grace she demonstrated from the first greeting to final goodbyes. She captured the attention of a room full of engineers for the entire 6-hour course. The goal for this team building exercise was to instill and reinforce great social skills to the engineering department. Deborah accomplished these goals by first explaining the foundation and reasons to develop our social skills and then demonstrating how civility, table manners, and overall social presence should be implemented in the modern workplace. My team cannot stop talking about what they learned during Deborah's course and is telling everyone they can about the experience! I highly recommend this program for all professionals!"
Roger Roby, Director of Engineering at BNSF Logistics
Watch Deborah speak on "Civility in the Workplace" (2 min).
Dinner Table Etiquette with the Mann Family (2:37)
Want Free Tips?
Subscribe now to receive our free monthly newsletter. We never sell your information—that's rude!
Thank you for subscribing!