Life Skills Every Child Needs
Every parent wants the best for their child: confidence, self-esteem, resilience, strong character, and rewarding friendships. The key? Strong social skills. Unfortunately, our fast-paced, technology-driven world has left children struggling to effectively connect with others.
For 30 years, we have watched children gain strong social skills, thrive, and become leaders. Anyone with a teenager knows that sometimes children are more receptive to instruction from someone other than their parents. Our goal is to come alongside parents and reinforce critical life skills. This is not your grandma's finishing school! Our objective is not to teach children how to "put on their best manners," but to instead instill modern values of kindness and respect through engaging, hands-on, and fun courses.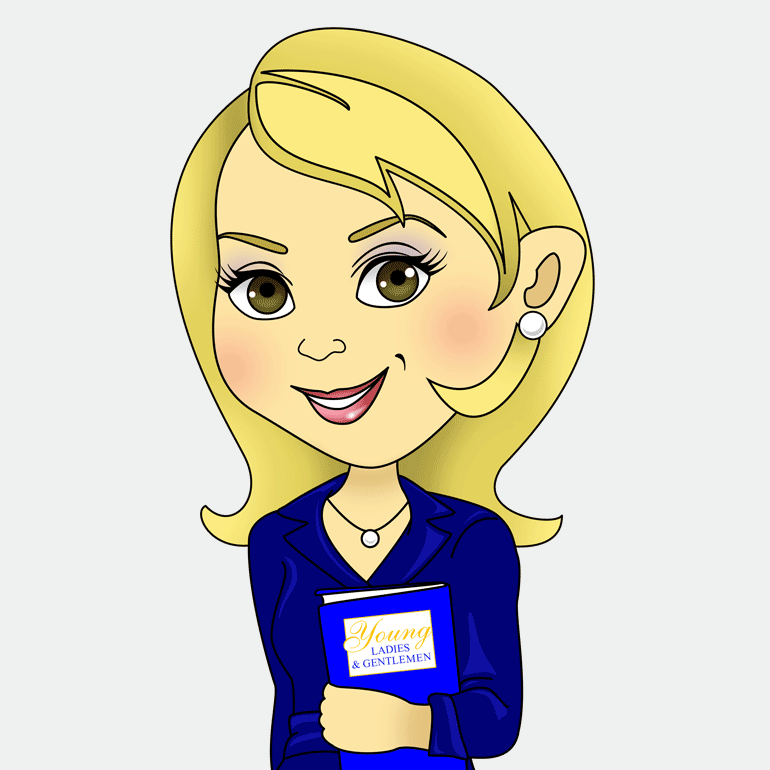 Young Ladies & Gentlemen
6-Module Virtual Program for Youth
Children who know basic etiquette skills that are rooted in respect for self, others, and property enjoy greater confidence and have more friends. Final Touch's flagship children's program has been taught around the world and is now available online.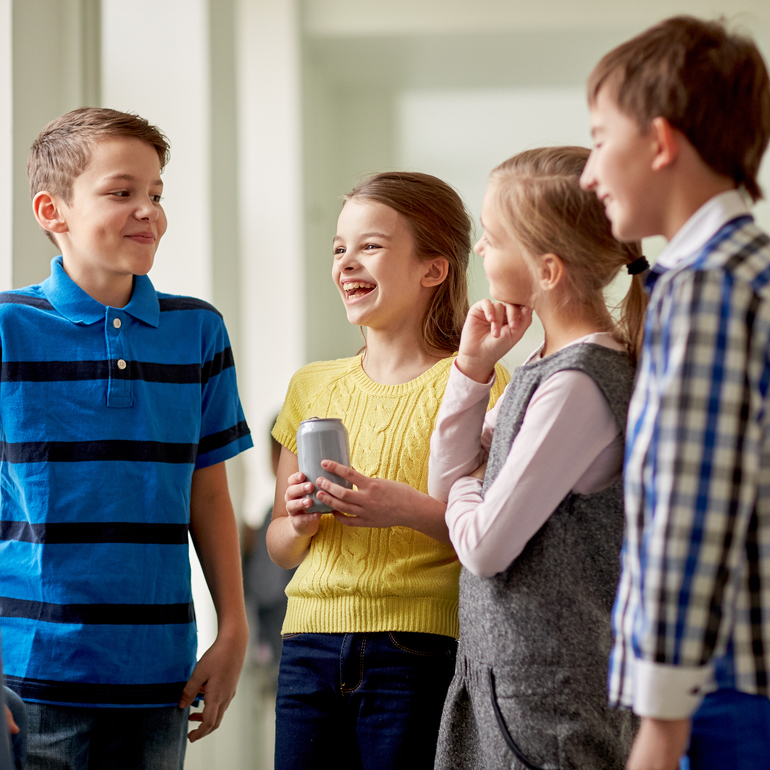 Modern Etiquette for Youth
Full Day Youth Course
Today's youth face new challenges from ever-changing technology, increasingly busy schedules, and constantly shifting social norms. Now more than ever, strong social skills are the key to having strong self-esteem, meaningful friendships, and leadership capacity. Although children rarely beg for the opportunity to attend a manners class, the participants of this engaging, hands-on course have fun (really!) and leave wanting more.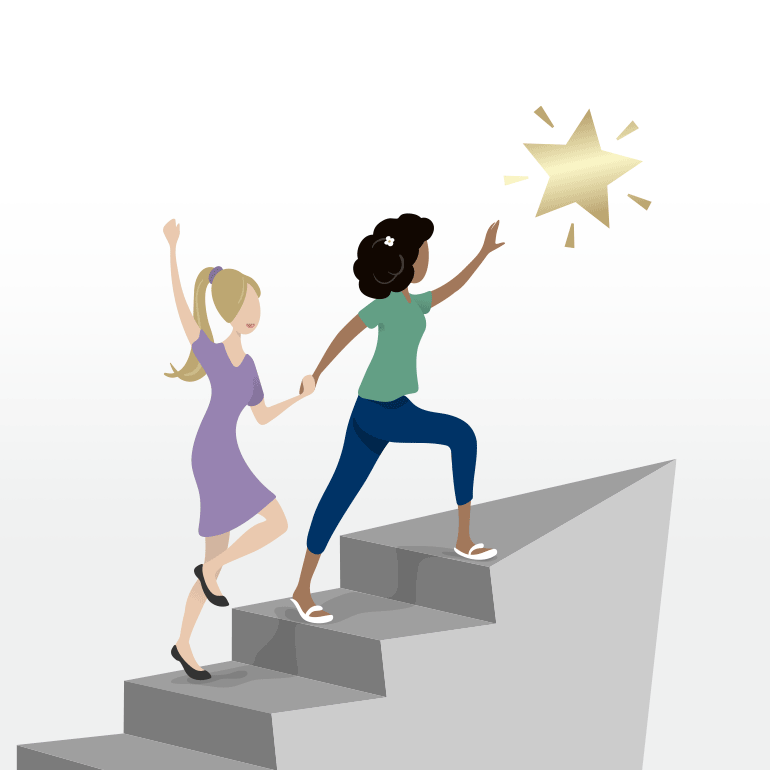 Life Skills: A Virtual Experience
6-Day Youth Leadership Program
Are you looking for a fun way to equip a young lady in your world with a profound sense of confidence? Do you want her to thrive in social settings, enjoy great friendships, and present herself effectively? We created Life Skills: A Virtual Experience to provide teenagers with a safe environment to ask real questions, get real answers, and solve real problems. Young women from around the country gather virtually for this leadership program to master critical social skills that they will use for a lifetime.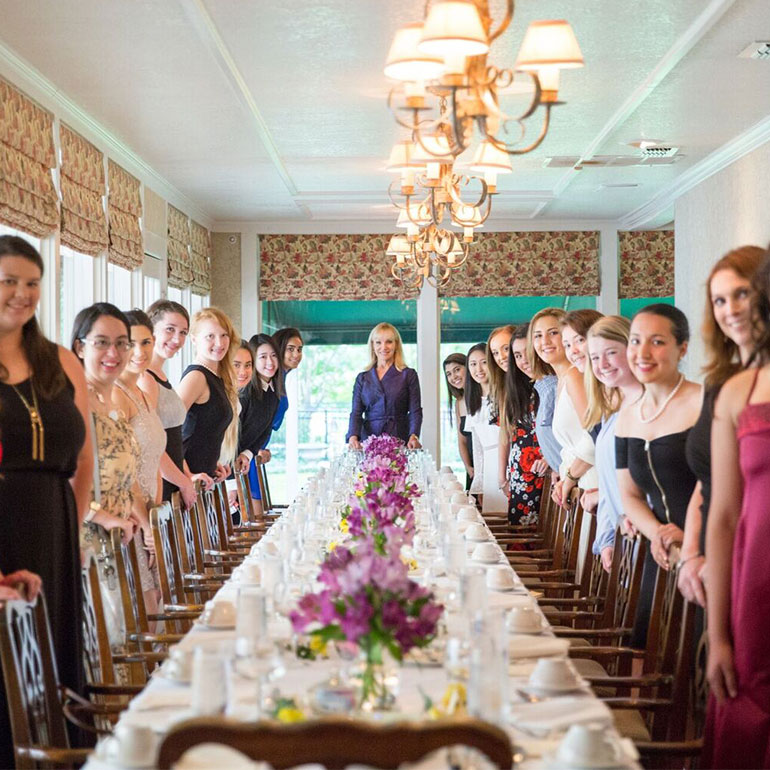 Deluxe Life Skills
Week-Long Camp for Young Women
Ladies, do you feel prepared to confidently enter the next phase of your life? New settings require new skills. Whether you are transitioning to college, the workplace, or a new professional endeavor, your social skills will either set the stage for your success or sabotage your performance. Once a year, twenty young women from a wide range of backgrounds gather to experience a transformative week at Deluxe Life Skills. This powerful leadership program equips you with a profound sense of confidence as you master critical skills that you will use for a lifetime.
What youth experience at Final Touch.
What Youth Experience At Final Touch
"Confidence and an understanding of what you can be in life is what Final Touch accomplishes. At age 18 our precious daughter was ready to venture out into the professional world. She had been given many opportunities from an early age to experience a wide variety of "life". However, we noticed she needed some important person[a]l skills refined. Deborah King's knowledge of image and fine etiquette details gave [our daughter] the perfect abilities to step out and begin her new journey with ease and confidence. Mrs. King thank you for the boost you gave our daughter."
Lynn & Debbie (Deluxe Life Skills)
More Client Feedback...
"You and your wisdom continue to bless our family. Just this past week we were trying to explain to our 7-year-old the apparent dichotomy of 'do not worry about what other people think of you, be true to yourself' and 'having good manners, because of how other people will feel around you.' Our daughter who attended Deluxe Life Skills, was able to explain it clearly, 'Deborah King taught us….' and then she explained about avoiding drawing attention to oneself (and why!) and various methods for including others, keeping your own integrity intact and so on. It was a very powerful thing. Her dad and I agree that the money we spent this past summer was one of the best investments ever made in her future as well as in our own family's well-being."
Dorothy (Deluxe Life Skills)
"I thoroughly enjoyed all the information I learned and I enjoyed meeting you and all the other amazing woman this past weekend. Now that I am back in Chicago I find myself non-stop talking about the program and using the information I learned in my day to day life and during my days as an intern. Without a doubt, attending your school was one of the best things to happen to me. It is extremely hard to put into words just how great you are and how informational the class was. Like I mentioned to you, I told my dad I did not want to ever leave. Regards and a BIG thank you!"
Corinne (Deluxe Life Skills)
"I am delighted to report what a positive difference Deluxe Life Skills has made in the life of my daughter, as well as, the impact on our family dynamics. You were truly able to touch the heart of my daughter and enabled her to see her challenges in a different light, resulting in greater confidence and a brighter outlook all together. For that, I am indebted and so grateful! [My daughter was] willing to engage in conversation and appeared certain she has something to contribute and a readiness to enjoy what others might share without losing herself. What a nugget of gold! Thank you for reaching our daughter in a way we have not been able to as her parents. Of course, mom, dad and siblings enjoyed learning some of the proper behaviors at the dinner table, too. Our family was definitely positively affected upon our daughter's return and I am so very grateful for you and your program!"
Paula (Deluxe Life Skills)
"I told my daughter and her friend Olivia, they were going to a 'Manners Camp'. Poor Olivia thought I said 'Mariners Camp' for baseball and was aghast when she realized what she was in for. When I picked the girls up three hours later I was amazed! They both were bubbling with information and excitement. We went to lunch and they showed me the correct way to hold their utensils, use their napkins and push in their chairs! I'm happy to say it wasn't a flash in the pan, they continue to use what they learned. You must be the 'Mary Poppins' of manners to make two 9-year-old tomboys so excited!"
Gretchen (Modern Etiquette for Youth)
"We ordered the Young Ladies and Gentlemen web course for iPad to use as part of our home school curriculum over the summer for our Kindergarten and Third Grade girls. The modules hold their attention and the quizzes help to reinforce what they learn. The homework is not at all intimidating for my 4 and 7-year-old. They are having so much fun learning and using good manners. I like that when they do something that is not proper etiquette, I ask them, "What would Mrs. King say about that?" and then they start having good manners again. I can't thank you enough for this wonderful program."
Andrea (Young Ladies and Gentlemen)
Want Free Tips?
Subscribe now to receive our free monthly newsletter. We never sell your information—that's rude!
Thank you for subscribing!