Sharpen Your Soft Skills
Learn to SPARK™ connection with our social skills training. 
Participate in our live online training through Zoom from the comfort of your home or office. Interact in real time with connection experts Deborah King and Melissa Case-Merritt as we engage in crucial conversations about how to connect more effectively. Through small group activities, put proven techniques into practice and test out new approaches. Get equipped with the skills needed to engage, inspire, and enter your next season strong!
"Life changing! I left with a new mindset and practical skills."
"Life changing! I left with a new mindset and practical skills."
"It profoundly and permanently changed every aspect of my life."
"It profoundly and permanently changed every aspect of my life."
"My expectations were exceeded within the first 15 minutes."
"My expectations were exceeded within the first 15 minutes."
"Inventive with great ideas and real-life situations."
"Inventive with great ideas and real-life situations."
"The sessions were motivational and empowering."
"The sessions were motivational and empowering."
"I wish the class lasted longer!"
"I wish the class lasted longer!"
"I feel more confident and comfortable."
"I feel more confident and comfortable."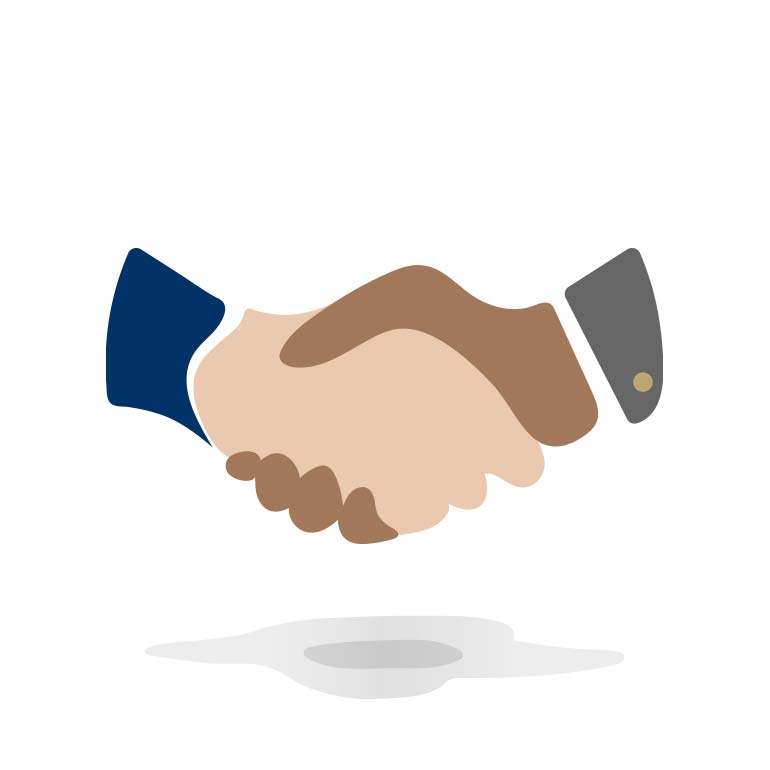 First Encounters: Meetings & Greetings
1-Hour Adult Course
Meetings and greetings can make even the most confident people a little uncomfortable. Who initiates an introduction? What if you forget their name? What does a good handshake feel like?
Join us to tackle the art of first encounters
and get your questions answered!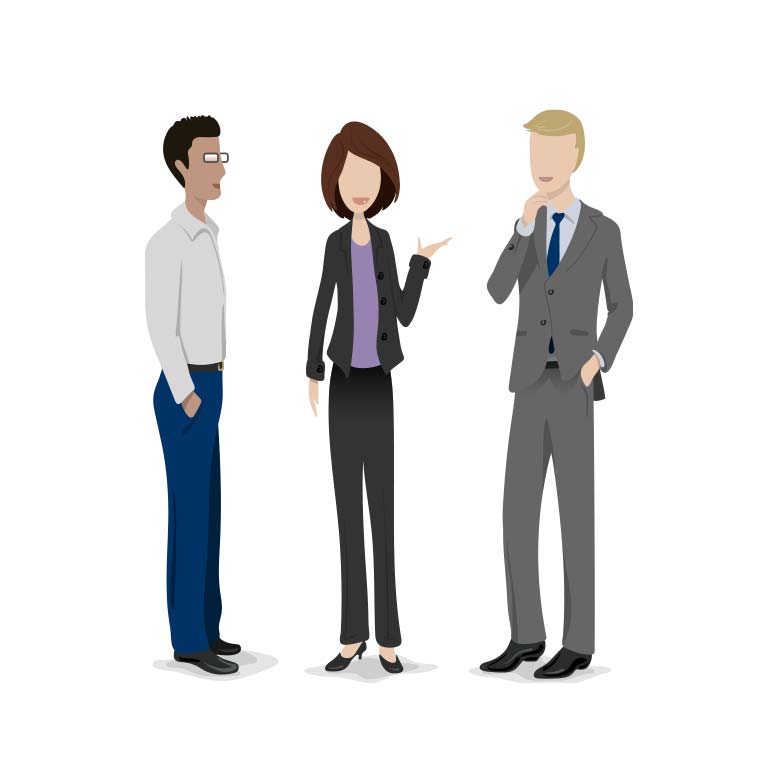 Conversation Made Easy
3-Hour Adult Course
Do you ever find yourself standing in front of someone wondering what in the world you should say? Do you know how to LAUNCH, LINGER, and LEAVE a conversation in a way that captivates and inspires? Join us to learn our
simple 3-STEP PROCESS to create great
conversations
that communicate respect, cultivate trust, and facilitate connection.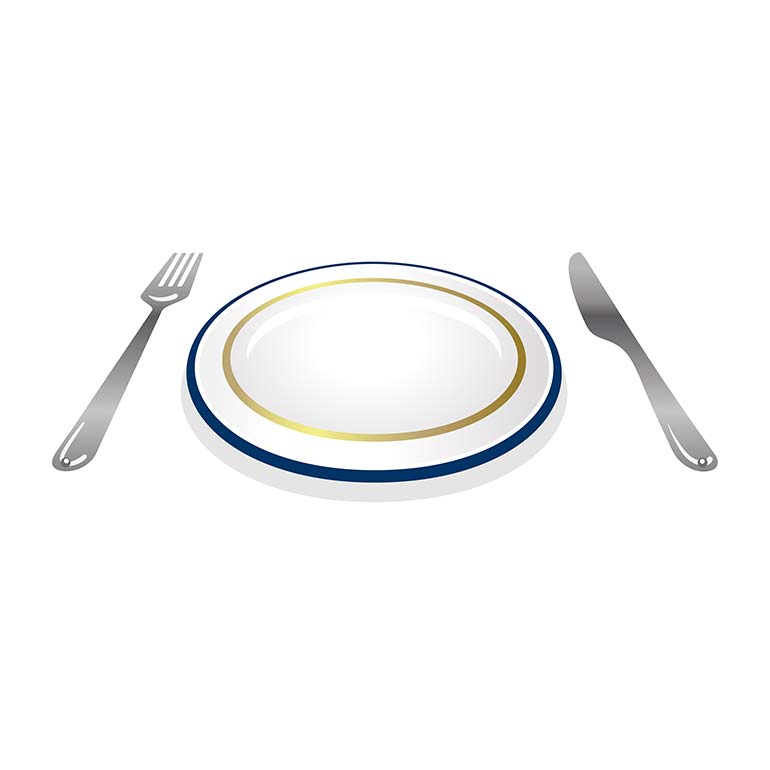 Dining Etiquette
3-Hour Adult Course
Nowhere are your manners put to the test more than at the dining table! Have you ever shared a meal with someone who showed up late, wasn't dressed appropriately, chewed with their mouth open, and ate someone else's bread? Poor dining skills are incredibly distracting and sabotage our credibility. When you break bread with your boss, a future client, or a loved one, will you know what to do? Come
get equipped with the basic skills
needed to
confidently dine with class
!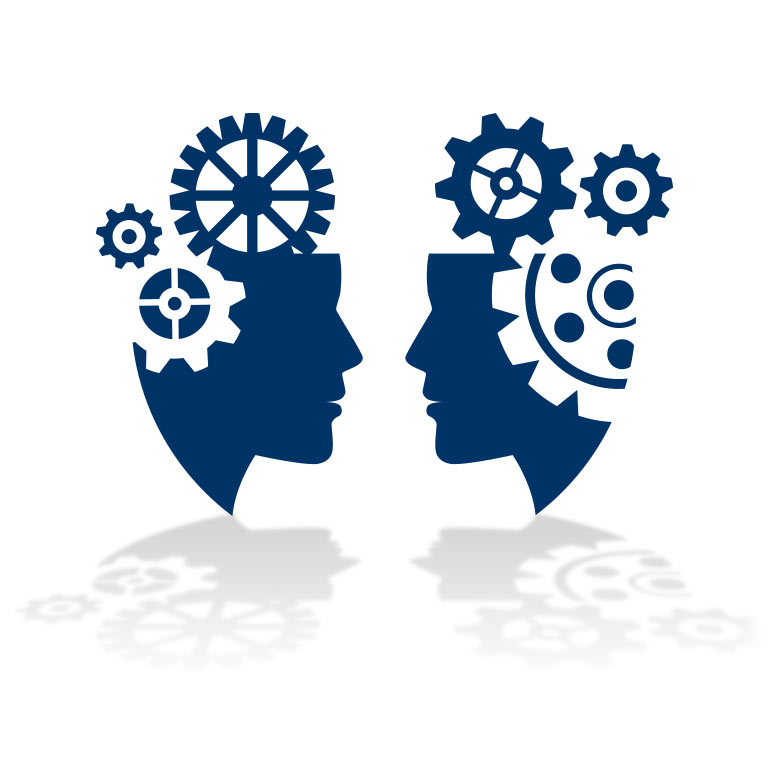 Confident Connections
4 Session Masterclass
Join the
Confident Connections Masterclass
to learn
10 game changing social skills
in 5 powerful sessions. Decades of research already confirms that 
social skills are
SIX TIMES more important 
than technical skills for job success, and the power of people skills is on the rise. You likely spent years investing in your technical ability, but have you ever invested in your social skills? 
If you are underestimated, have people problems, or want to level up, you are not alone! 
Brilliant, creative, motivated people can struggle to get their ideas adopted, lack the confidence to share their talents, or don't get the credit they deserve. We can help.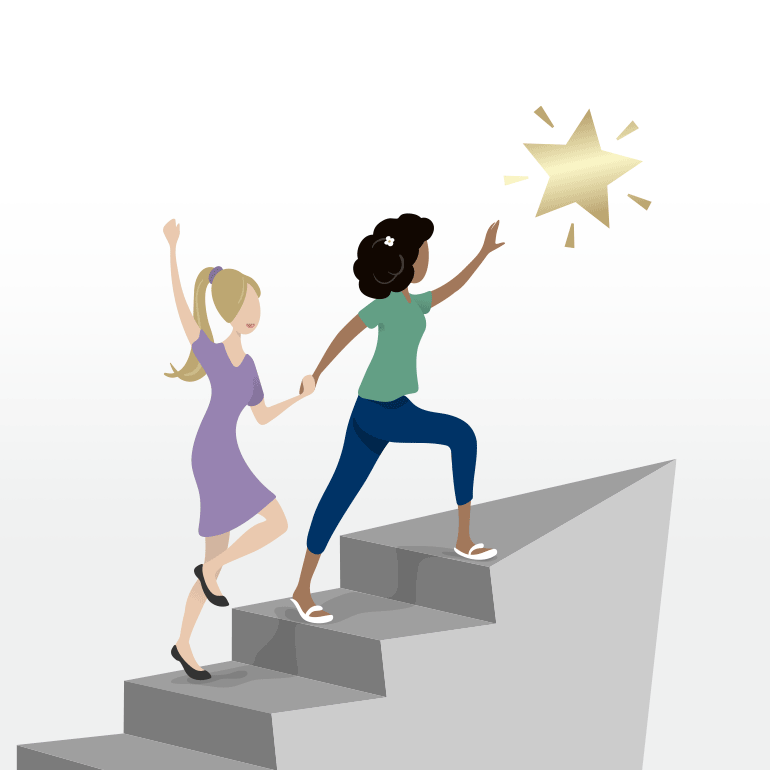 Life Skills: A Virtual Experience
6-Day Youth Leadership Program
Are you looking for a fun way to equip a young lady in your world with a profound sense of confidence? Do you want her to thrive in social settings, enjoy great friendships, and present herself effectively? We created Life Skills: A Virtual Experience to provide teenagers with a safe environment to ask real questions, get real answers, and solve real problems. Young women from around the country gather virtually for this leadership program to master critical social skills that they will use for a lifetime.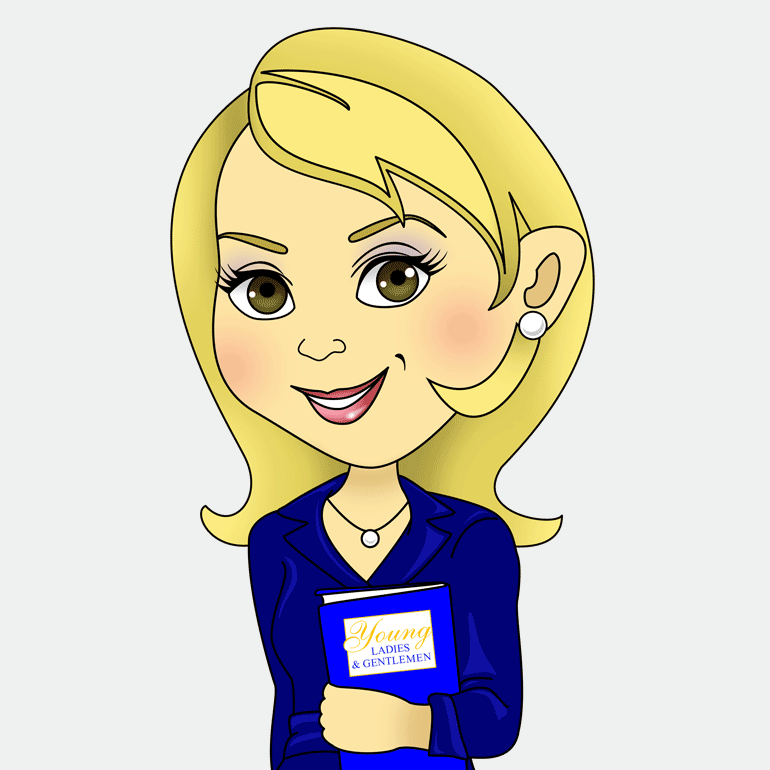 Young Ladies & Gentlemen
6-Module Virtual Program for Youth
Children who know basic etiquette skills that are rooted in respect for self, others, and property enjoy greater confidence and have more friends. Final Touch's flagship children's program has been taught around the world and is now available online.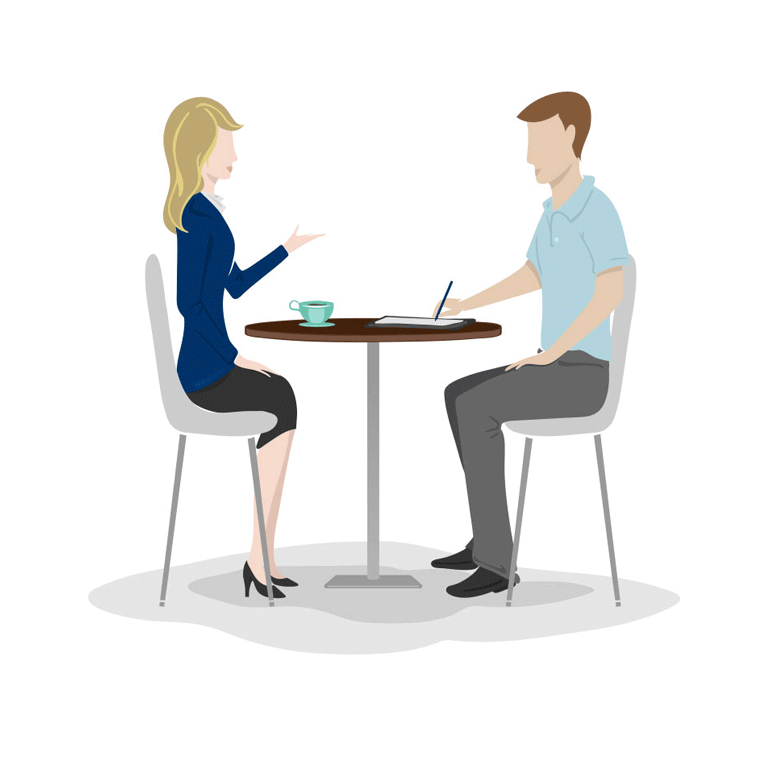 Private Consulting
Customized Live Online Coaching
Invest in your social skills from the comfort of your own home! Choose the material you want to cover and schedule your training at a time that works for you. We will meet one-on-one over Zoom to cover the
topics you select
and answer your questions.
Looking for something else?
We create custom programs tailored to meet your needs.
Please
contact us
to talk about how we can support you or your group. We look forward to connecting with you!
What People say about Final Touch
"I would have never imagined that my experience at Final Touch would have resulted in such great and drastic changes in my life. This class gave me the confidence and the skill set I lacked to advance swiftly in my company and life. I have received several promotions increasing my salary, and I have received three major awards for performance. This is a direct result of competent soft skills - 100%! Soft skills set you apart. Thank you for changing the trajectory of my life!"
Jennifer
More Client Feedback...
"You have profoundly and permanently changed every aspect of my life for the better, and I will forever be grateful for it. What you accomplish in the course of a week is truly miraculous!"
Jennifer
"I would like to thank you so much for the two days of training in business etiquette! You have answered so many questions in my mind that I had doubts for but could never find the right person or right moment to ask. The two days of training has given me a completely fresh pair of lenses in my interactions with people, not only at work, but also at home and other social settings. I'm sure it will change my life positively."
Gary
"I really enjoyed your class and was fascinated by what you were teaching. I felt like it is things we all think we should know already, but you were showing why it is all so important. I am really excited to get started on my personal development."
Carol
"I truly wish I had had this available to me when I was younger. I am positive it would've made a world of difference in the decisions I made … all of the millions of events I've bowed out of and ways I've limited myself because I felt so truly inept and uncomfortable. I'm going with 'it's never too late to learn'."
Anna
"I really have to thank you for the confidence, and yes, the power that you gave me in that one day of listening to you. The most liberating thing for me was knowing what I didn't know. I always thought there was this BIG secret that I missed, and that everyone else knew and they secretly laughed at me because I didn't know. [M]y daughter really enjoyed herself also. All I have to say is that [it] is PRICELESS! I would have paid three times that amount for her to hear that information, and we both will see you again. Thanks so much."
Mechale
"I've had a wonderful experience with Final Touch. The biggest thing I've incorporated into my life is being more thoughtful about how I'm interacting with other people. Professionally I've found myself being less casual in speech and dress, which I think has increased people's respect for me. I would recommend Final Touch to everyone! It isn't about being snobby or overly stiff. Being a gentleman means knowing how to dress and behave in a way that gives you the best chance of treating yourself and others respectfully, knowing how to actually do good versus just talk about it. Good etiquette makes the world a better, kinder, more connected place."
Bryan
"So often we are told to be confident, and yet we aren't taught how. Here we learned how to boost our power and be taken seriously without giving up our warmth and approachability. How to hold our chin level with the ground and still smile. This week was about so much more than changing how other people see us, it was about changing how we see ourselves."
Elissa
"The women's overnight program was a real eye opener. The content Deborah delivered was so much more than thank you cards and dining skills—it was a soft skills boot camp for success. I will be attending another session!"
Kendahl
"Wow!!! Deborah is not just a teacher, she is a coach, a mother, and a genuine person. The training sessions felt like motivational, empowering sessions. I did not just learn about civility, social capital, first impressions, personal branding, table etiquette, communication skills and entertaining, my world view was transformed for the better. The course has totally changed the way I feel about myself and the way I present myself to the public, especially in a professional environment. In my everyday life, it has changed how I treat people, how I eat in public, and most of all how I dress to work and other events. For that I say thank you so much."
Christie
"I truly enjoyed this past weekend. It was the best thing I could have done for myself and I feel so blessed to have been a part of such a wonderful class of ladies. You have such a wonderful gift in how you teach your classes. It is not "stuffy". There is warmth, humor, and it is genuine and real. I wish the class lasted longer! I look forward to Art of Confident Living II."
Joy
"Words cannot describe the positive difference the Art of Confident Living Retreat has made in my quest for refinement and excellence. Thank you!"
Elizabeth
"Sales and management companies tend to invest many thousands of dollars on programs derived from a sales and marketing perspective in the ABC's of sales or 'Always Be Closing'. While that is important to that driven "A" personality type (myself included) – it does not take into consideration sales-peoples' abilities to actively LISTEN, or how civility, manners and personal interactions play into the overall sales success process. Final Touch School has developed a way to bring out the best in myself and others. Recognizing the capabilities I've always had, and helping me to develop them further, especially for sales and leadership coaching. Your perspectives of networking, civility, manners and customer interactions has contributed to my sales accomplishments and I believe is a significant reason why advancement has occurred in my industry."
Mac